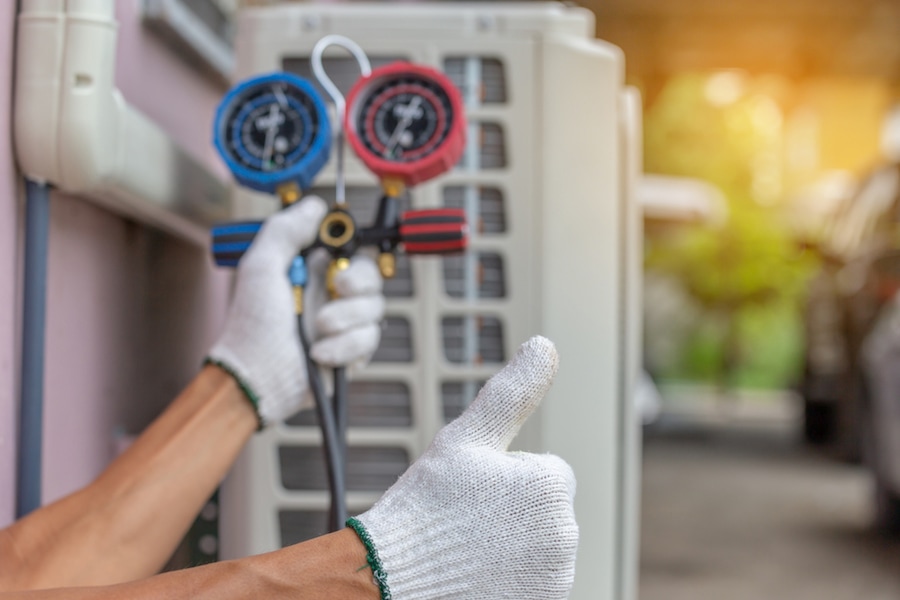 How Often Should I Have My Air Conditioner Serviced?
An air conditioner, just like a car, needs regular maintenance and service to run efficiently. At Four Seasons Heating & Cooling, we recommend getting your AC unit serviced and cleaned once a year. You should do this in the Spring to ensure that your unit will run with the most efficiency during the hottest Summer months. We understand just how necessary this is for your comfort in during a North Carolina Summer.
Why Is AC Maintenance Important? It Saves You Money!
An air conditioner collects dirt and dust not just in the months when it is running, but continuously as it sits throughout the year. Simple things like replacing a dirty and clogged air filter can reduce your energy consumption by 5 to 15 percent. That means it costs less to run! We all love to save a little money, right? Paying for preventative service and maintenance will save you money on your monthly bill and, in the long run, will ensure that your AC unit continues to work efficiently and effectively.
There are quite a few things on the list for air conditioner service, not the least of which include air filters, compressor coils and condensate drains. Something to note is that condensate drains that can get clogged and prevent humidity reduction can, in turn, cause excess moisture that may discolor your walls or carpet. Maintenance on your AC unit can prevent this from occurring.
You will need a professional to inspect all aspects of your AC unit and to make sure your unit is in optimal shape for Summer.
We will check the refrigerant in your unit, test for leaks and capture any leaked refrigerant. We will check for leaks in the seals and air ducts in your central air system. We will check your airflow and the many reasons your airflow might be restricted or blocked. We will check your electric, oil your motors and check the belts for wear. All of this is because it is our job to keep you cool in Beaufort, NC.
You can contact us at 252-247-5500 or request service online.