Introducing our most advanced whole-house air treatment system yet. APCO-X is the result of ten years of APCO development. It will revolutionize indoor air quality with significantly improved performance, functionality, and reliability.
• 33% more effective than previous model in laboratory tests
• V-Twin element with over 65% more effective carbon surface area
• EverCarbon™ cells with proprietary antimicrobial nanotechnology
• 3 year UV-C lamp
• LED status and lamp fault indicator
• Translucent polycarbonate housing
• Face-plate rotates for vertical or horizontal installation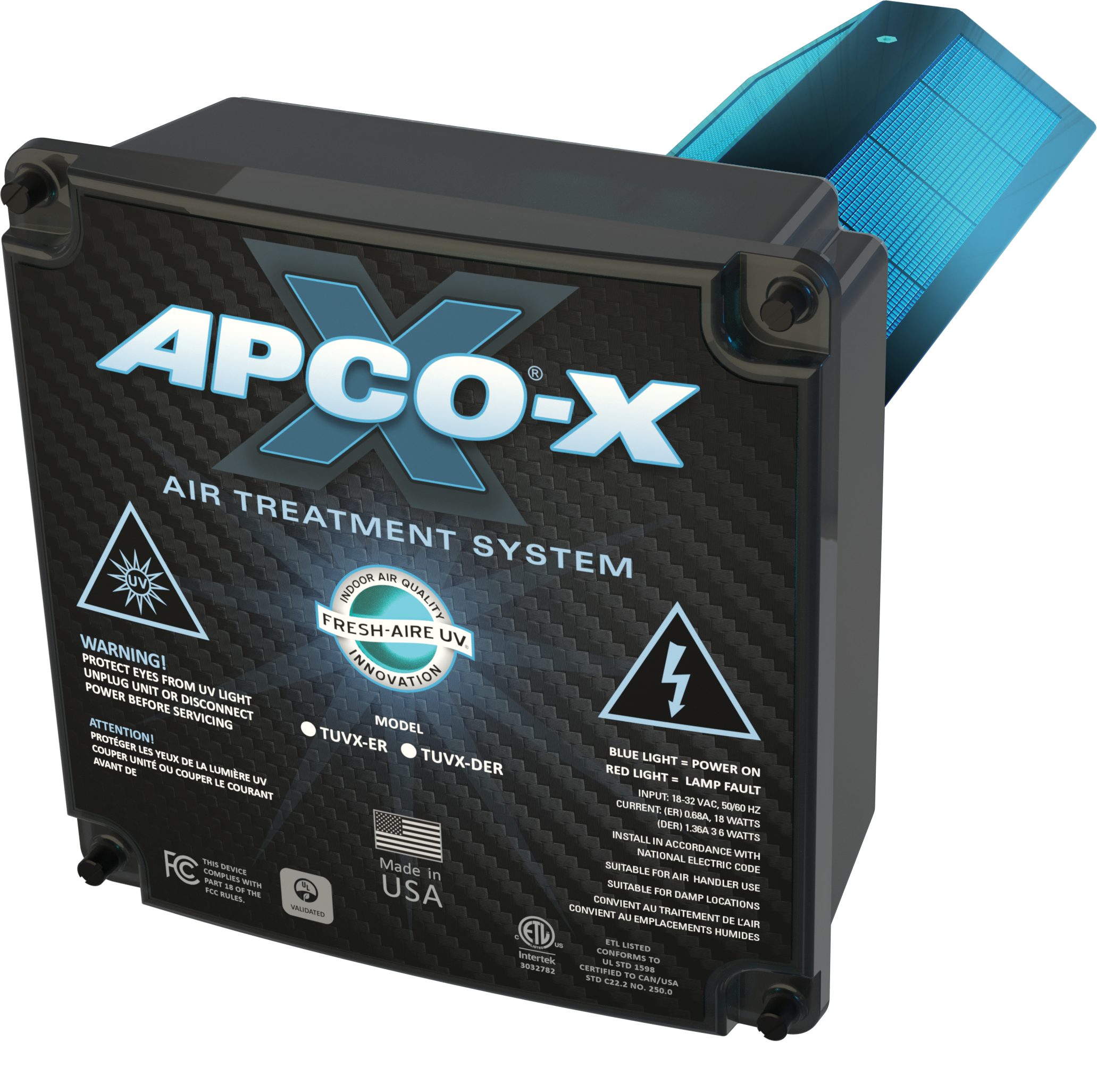 PureAir can work with almost any heating and cooling system, so you can start breathing cleaner and healthier air today. A PureAir Maintenance Kit makes it easy to keep the system working effectively. Recommended for annual use, the kit includes a replacement filter, UV lamp and catalytic cartridge, along with instructions.
Many air-cleaning systems filter out particles. Some destroy germs, and some attack odors. The PureAir™air purification system is a whole-home solution that combats all three major types of indoor air contaminants.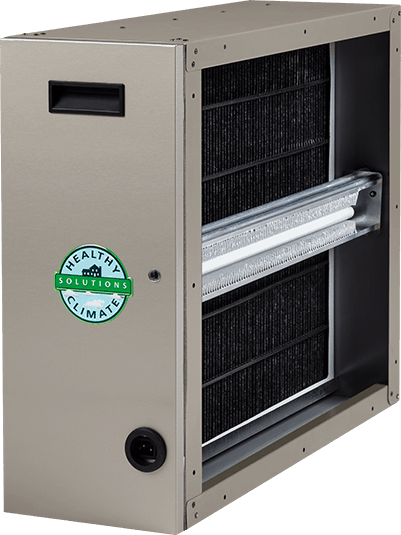 Removes 99.9%* of mold spores, pollen, dust and pet dander. Removes more than 95% of fine particles absorbed by the lungs down to 0.3 micron**
Removes or destroys 90%* of flu and cold viruses, infectious bacteria like MRSA and other living microorganisms down to 0.01 micron**
Destroys household odors and volatile organic compounds (VOCs) from sources like cooking fumes, pets, cleaning supplies, paints and solvents, and carpeting and upholstery
*Based on laboratory and field studies
**One micron equals approximately 1/25,000 of an inch.
---
Four Seasons Heating & Cooling proudly provides HVAC service to Beaufort, Cherry Point, Newport, Morehead City, Atlantic Beach, Swansboro, Indian Beach, Havelock, Marshallberg and the surrounding communities. Visit our service area page for more coverage details, call us at 252-247-5500, or request service online today.